After impressing one and all with his performance in films like, '
Kaabil
' and '
Mumbai Saga
',
Rohit Bose Roy
is all set to make his
international
debut with the techno-thriller feature '
IRaH
' helmed by
Sam Bhattacharjee
. In an exclusive chat with ETimes, the ace actor opened up about how he came on board for the film, pressure of headlining an international project, decision to release it in theatres and more. Excerpts…
Tell us something about 'IRaH'…


'IRaH' is one of the most challenging films and roles I have done so far. I am happy that I am a part of an international production like this. I actually got to learn a lot in terms of how to shoot. The way they shoot is completely different from the way we shoot in India. These things are interesting because after being in the industry for 25 years, you still get to learn so many things and that's what makes my job so much more pleasurable. It is not only about acting. For me, it has never been just acting. I love the technical aspects of filmmaking. I learnt a lot about production while working on 'IRaH'.
I also enjoyed working with my co-actors. Some of them are Indians but born and raised in London. So their style of acting and working is very different from mine. I had a great time working with Karishma Kotak who is my co-star in the film. I genuinely had a fantastic time. There is not even one thing that I would like to change in the 25 days of shooting with them.
How did you come on board for the film?


I think this question would be best answered by my director Sam Bhattacharjee. I did ask him how he thought of me and he gave me a very interesting answer. Although I don't exactly remember what he said but what I do remember is that he said, 'you are apt for the role' and every actor wants to hear that. And once I started working on my character, I realised that he is nothing like me. So to get into the skin of Hari (Rohit's character) was a challenge for me. I have never been in a setup like this and to play a central character in an international film, was very nice for a change.
Tell us something about your character 'Hari' in the film…


Hari has been one of the most challenging characters for me in the last 10-15 years of my career. When you are headlining a film of this kind, there is a lot of responsibility. I don't have an excuse if people don't like the character or the film. The entire plot of the film revolves around Hari. I had a great time working on this character. I did a lot of homework in terms of my scenes and my dialogues. When I reached London and we started shooting, we used to sit before every scene and rework the dialogues and the setting of the scenes.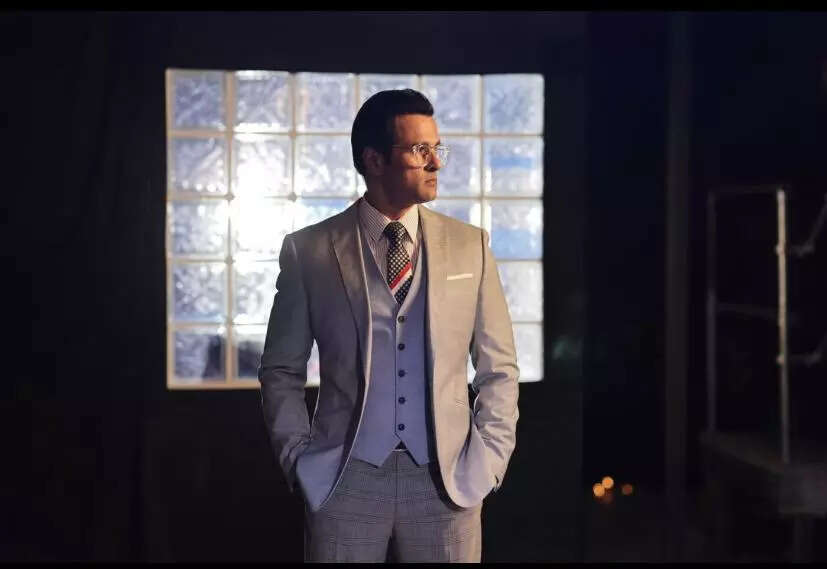 People will find the character of Hari very interesting. It is a very layered role. I have been trying to do roles that are layered, something that goes beyond looking good, fighting evil and singing songs. Interestingly, Sam has put three songs in the film. Those songs are not just Hindi but have English, a little bit of Bengali, and even Bhojpuri. So it is truly an international film so to speak. Every scene opens a new chapter in the film.
How was it working with Sam Bhattacharjee?


This was the first time I was working with Sam but it didn't feel like that. From the very first shot, the director and the DoP of the film, they made me really comfortable. When you join a new crew, you take time to break the ice. I didn't take any time. Hari didn't come organically to me so we had to build that character. A huge credit of that goes to Sam and also the DoP. When you look good on screen, you get that confidence boost.
My first scene itself was where I was getting bashed up and there were bruises on my face, there were a lot of prosthetics on my face. Even then, the DoP went and told the director that he is the prettiest and best looking guy I have worked with who is not a woman. That gave me confidence and comfort that I am in good hands.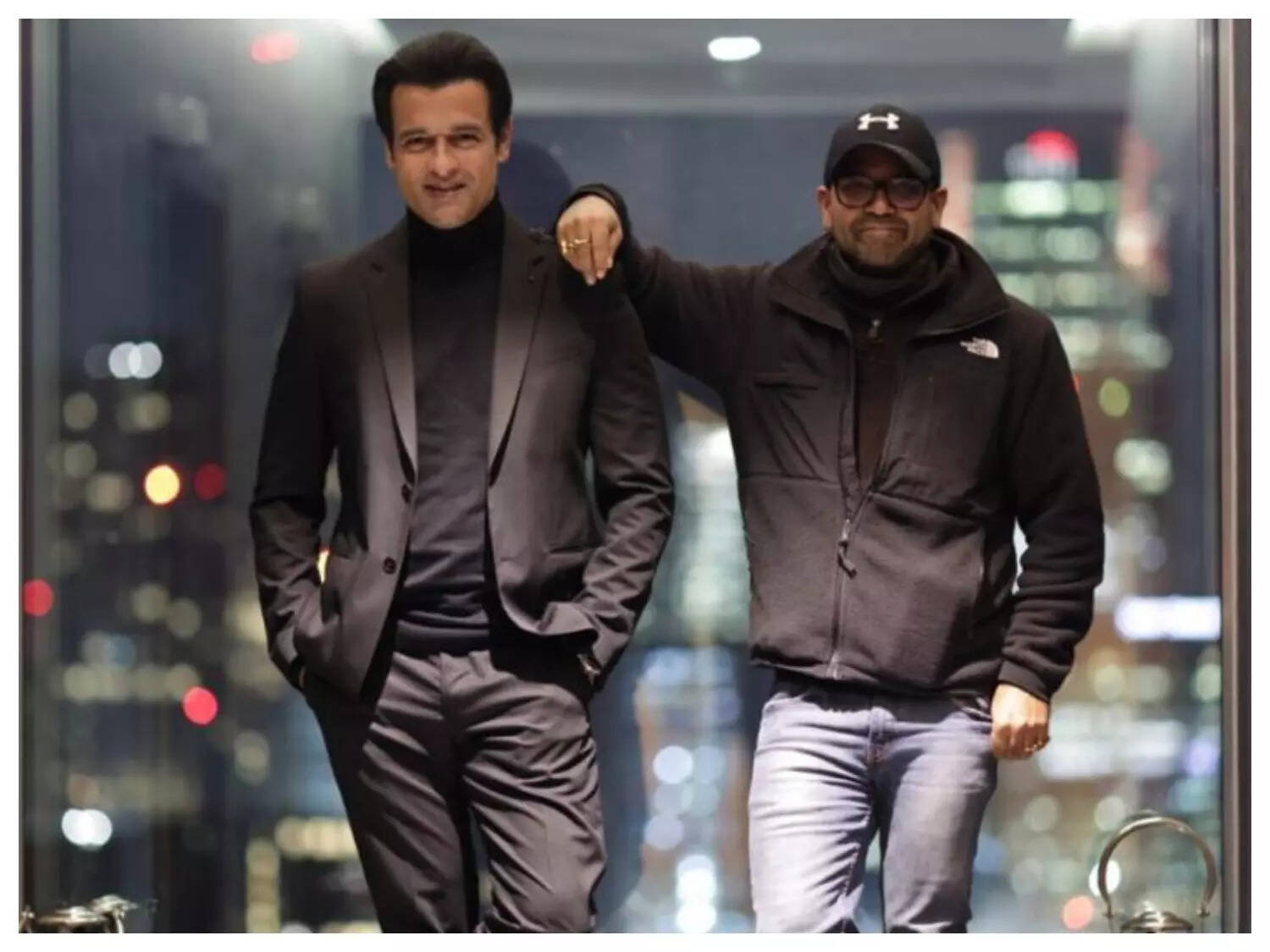 I look forward to working with him again. After wrapping up this film, I actually requested him to start writing another film, the idea of which he had narrated to me. Hopefully he has done that and we start working on that after 'IRaH' releases.
It is very important for me to be happy and comfortable when I am working with a director and it should be vice versa with the filmmaker too. He gave me the biggest compliment while shooting. He told me that he is not stressed about me because technically too I know many things and know what I am supposed to do. So I actually made his job a lot easier and that he can focus on other things. I feel that is a huge compliment for any actor. I take into account a lot of things when I am shooting. It is not just my scenes and my dialogues. At heart, I have never been an actor. It is strange that I say this now. I have always been a foot soldier working on a film. I like to take care of everything.
The advent of OTT has brought the spotlight back on content. We have some very rich content being churned out. What, according to you, makes this film stand out?


With the advent of OTT, the stakes are a lot higher. People are pushing envelopes and trying out new things, stuff that we have not been able to do in the past in Hindi cinema or Hindi TV. India is a treasure-trove of stories. I am happy that OTT has given us that opportunity to explore ourselves. At this time, 'IRaH' to come and hit the theatres is excellent. I have said this earlier too, 'IRaH' is a film that you would want to see in the theatres and as well as on OTT. I am happy to be a part of a film like this.
Can you share any fun or interesting anecdotes from the sets?


The shooting was difficult because it was really very cold when I was there. We were shooting in the rain and you know how London rain can be. It was chilling. Amidst all of that we had lots of fun on the set. One thing that I definitely remember is the first thing we did when we reached the set was decide what we are going to have for lunch. Karishma and I got hooked on the sushi that they used to order at noon. Actors are very much like children. You feed them well, they stay happy.
Another thing that I remember was when we were shooting for a song, it was the height of the second wave of COVID. We were in a bubble so we couldn't really go anywhere. In the song, we had 25 dancers with me. Thankfully, not a single person fell ill.