Kareena Kapoor,
Malaika Arora
and
Amrita Arora
put on their best party outfits for
Karan Johar
's 50
th
birthday bash.
Amrita
later posted a picture of them posing stylishly for a camera and an internet user tagged them as '3 Buddhi'.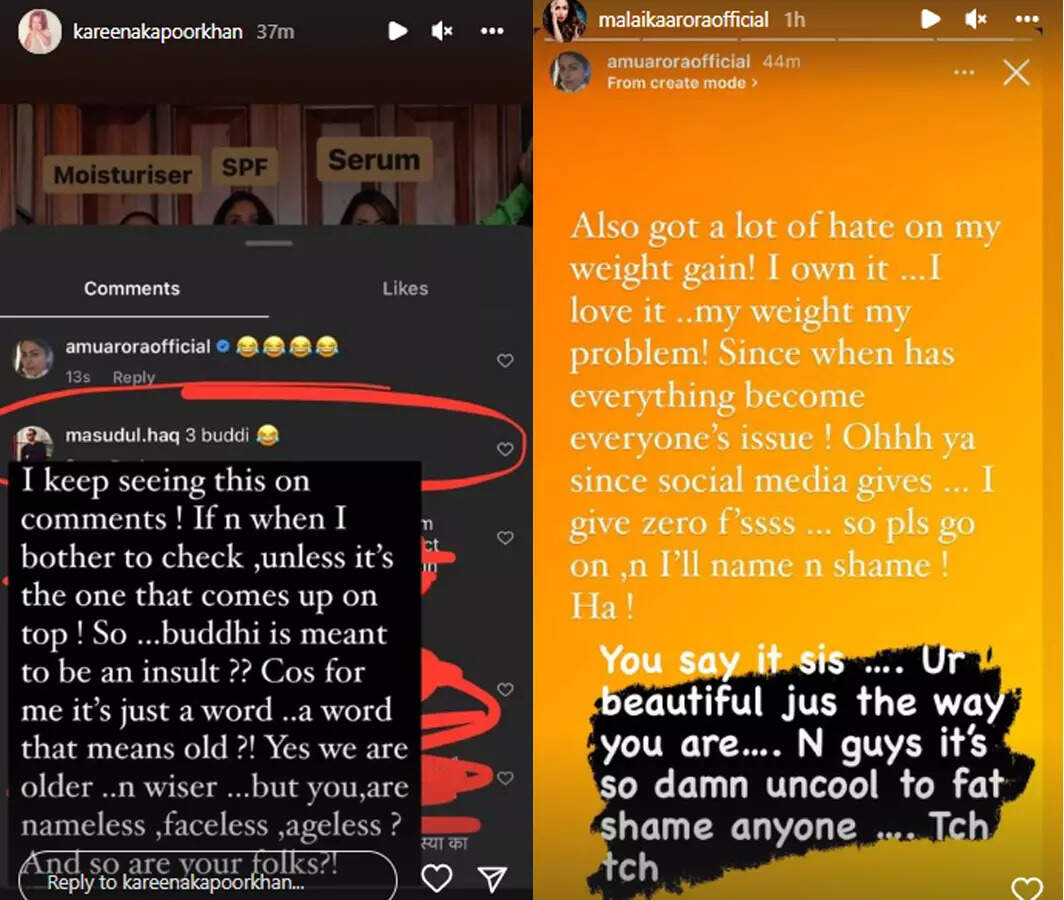 Penning a fiery response, Amrita Arora wrote in her Instagram story, "I keep seeing this on comments! If and when I bother to check, unless it's the one that come up on top! So… buddhi is meant to be an insult ?? Coz for me it's just a word… a word that means old?! Yes we are older…n wiser… but you, are nameless, faceless, ageless? And so are your folks?!" Kareena was quick to share the same on her social media account, seemingly endorsing her bestir Amrita's point of view.
Amrita Arora had further penned, "Also got a lot of hate on my weight gain! I own it …I love it… my weight my problem! Since when has everything become everyone's issue! Ohhh ya since social media gives …I give zero f'sss… so please go on and I'll name and shame ! Ha !" Comment on the same, Bebo wrote, "My lovely AMU" while her sister Malaika Arora wrote, "You say it sis … Ur beautiful just the way you are… N guys it's so damn uncool to fat shame anyone… Tch tch."